Isidore Newman head coach on Arch Manning: "He loves everything about Texas and Austin"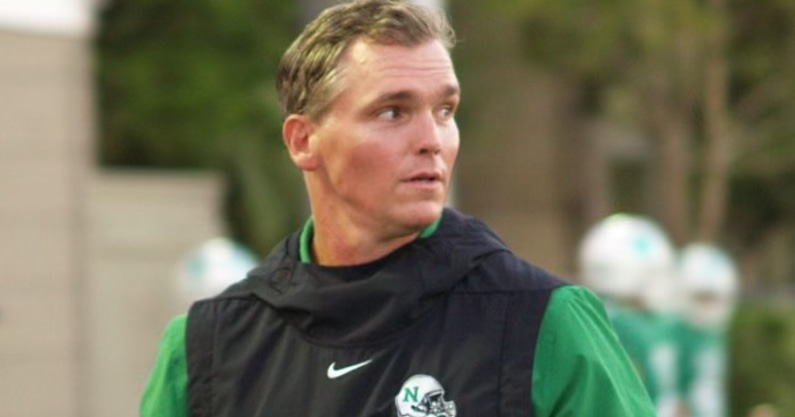 Inside Texas spoke with New Orleans (La.) Isidore Newman head coach Nelson Stewart after his quarterback and Five-Star Plus+ prospect Arch Manning committed to Texas.
[Use promo code SUMMERRECRUITING and get 70 days of Inside Texas plus for $1]
"(Arch) called me this morning to say thank you," said Stewart. "He wanted to tell me how grateful he was for the support throughout the recruiting process."
"Then he said 'I'm going to Texas.' He's so excited right now. He loves everything about Texas and Austin."
Nelson had previously given high praise to Steve Sarkisian and company
Inside Texas spoke with Stewart in October during a visit to New Orleans. The final three schools Manning selected from were Alabama, Georgia, and Texas, but at the time there were several other suitors after Cooper's son and Peyton and Eli's nephew.
Texas head coach Steve Sarkisian's interactions with Stewart and Manning left an impact at Newman.
"(Sarkisian's) far and away the most authentic," said Stewart in October. "He's one of the most authentic coaches I've ever talked to. I think when you talk about all the Zooms all the time, he's really the only head coach that I remember the first time I saw him. He's always available for questions, for texting, and he formulated a real relationship with Arch. You know, he is to me a quarterback genius, just the things he notices from footwork to drops and his passion, his attention to detail, even talking to him about play-calling. Even how he controls the pace and all the things that he does, he's definitely one of the top offensive minds in the country and he's also a really good quarterback coach."
"I've enjoyed getting to know AJ Milwee as well. I just think that (Texas) has something really special there. You know the way they're building it fast. And I think Sark has everything. I just think that it speaks volumes when the head football coach in Texas takes time, and he's always there to answer questions, and like he said to me, 'whether we get this kid or not, the fact that I got to spend an afternoon and coach him during camp was worth every minute and that was pretty powerful. It's awesome."
Not an Inside Texas Plus member? Get the best in Texas Longhorns sports and recruiting coverage using promo code SUMMERRECRUITING and get 70 days for just $1! Sign up HERE today!